Architecture
The diagram below illustrates the basic architecture of Submariner: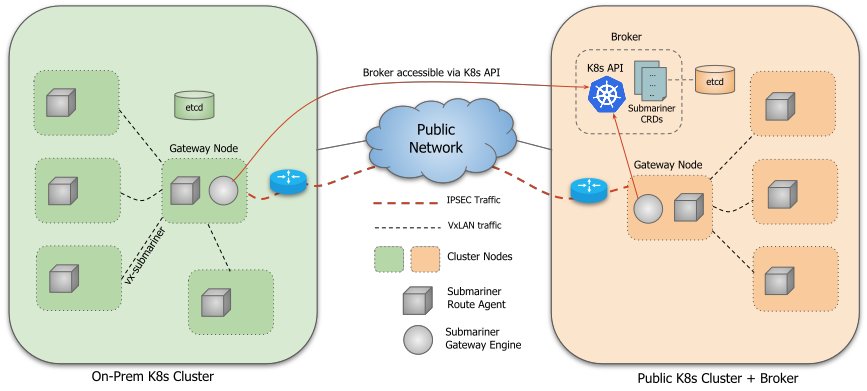 Submariner consists of several main components that work in conjunction to securely connect workloads across multiple Kubernetes clusters, both on-premises and on public clouds.
Gateway Engine: manages the secure tunnels to other clusters.
Route Agent: routes cross-cluster traffic from nodes to the active Gateway Engine.
Broker: facilitates the exchange of metadata between Gateway Engines enabling them to discover one another.
Submariner has optional components that provide additional functionality.